Our Experts Will Help You Achieve Your Polymer Goals
At Ovation Polymers (OPTEM), our team supports customers worldwide with their polymer R&D needs — from expanding the capabilities of in-house teams to validating and enhancing compound formulations. These services ensure that your polymer compound or composite achieves the performance, resistance, conductivity, temperature, safety, or durability requirements needed for the success of your product or application.
We utilize a variety of processes to develop and produce some of the most advanced compounds, including dispersion, reactive extrusion, grafting, cross-linking polymers, devolatilization, performance/functional fiber reinforcement, and even the processing of nano-engineered molecules. If your polymer R&D project involves one or more of these processes, or even a different process, our expert team will be glad to assist.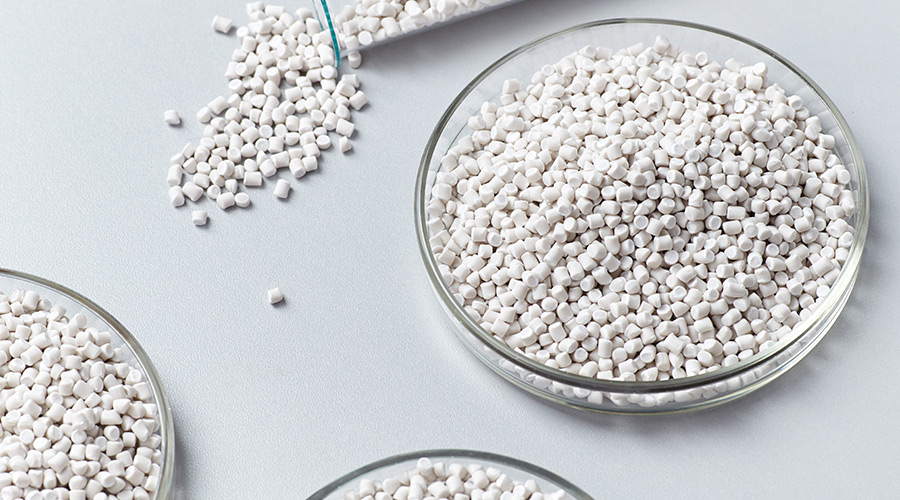 In every polymer R&D project, we prioritize safety, quality, and upfront and honest communication. Our employees are thoroughly trained and audited on safety best practices. As of July 2021, we have reached 3,500 days with no lost-time accidents. We're also proud to maintain ISO 9001:2015 certification for quality management, for which we also undergo routine auditing and evaluation, and have achieved a 99% on-time delivery rate.
When you come to us for polymer R&D assistance, our team will work closely with you to ensure we understand your project parameters and will keep you apprised on status. We also welcome new and innovative ideas in polymer R&D — if you're looking to achieve something truly custom and unique, we would enjoy the opportunity to play a role in its development.
If you already have a formulation developed, you can take advantage of our toll compounding services. With toll compounding, you gain the benefit of our decades of specialty and performance polymer development capabilities for the production of your raw materials. Our custom compounding services are also available, in which our expert team will develop the right formulation for your goals.
How to Get Started with Polymer R&D
If you're ready to put our knowledge and experience to work for your next polymer development project, simply get in touch with us today. We'll discuss your application, what efforts have been made to date, and what your overall goals are, then put a plan in motion to achieve them. We look forward to working with you.