High-Performing Thermally Conductive Polymer Compounds
Nemcon H™ is our line of melt-processable thermally conductive polymers based on our patented technology platform. Nemcon H products are ideal for replacing aluminum as low-weight heat sinks in LED bulbs and modules. We offer a range of grades for molding and extrusion processing with performance characteristics such as flame retardancy (UL 94 V0), surface finish, high die-electric strength (above 5 kV of breakdown voltage), ease of processing, mechanical properties, and customized platable and paintable grades. Learn more about Nemcon H below. If you have any questions, please don't hesitate to contact us.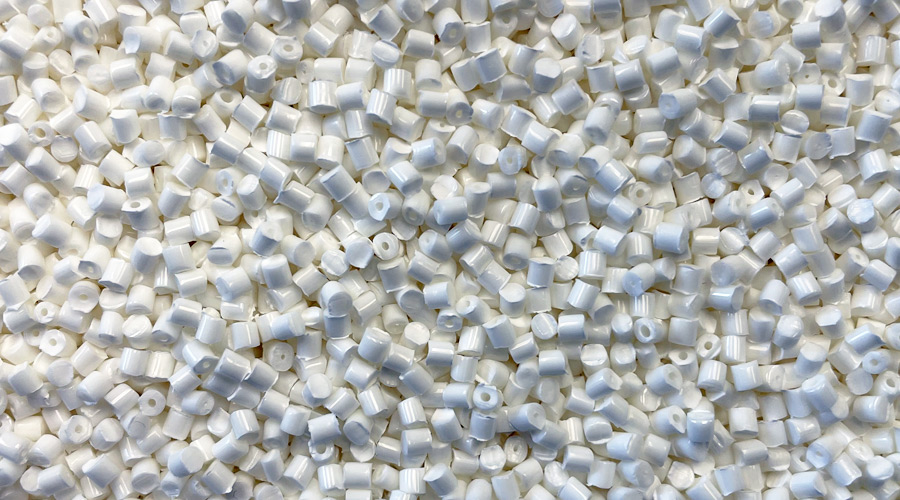 Features and Capabilities of Nemcon H
Nemcon H thermally conductive polymers are some of our most flexible compounds that, despite being primarily for thermal applications, meet a variety of additional demanding performance requirements:
Aluminum replacement for heat sink applications
Excellent heat transfer for heating and cooling
Heat dissipation can be superior to metals
Enables cooling to be integrated into more parts
Up to 40% more lightweight than metals
Optional electrical conductivity
In-plane conductivity up to 20 W/mK
Through-plane conductivity up to 3.5 W/mK
Consistent quality and clean products
Greater reliability, service life, and operating levels
Enables cost-effective processing and part consolidation
Reduces or eliminates secondary operations
Extremely corrosion-resistant
Potential Applications for Nemcon H Compounds
Electronics — LED fixtures, heat sinks, housings, enclosures, interface materials, chipsets, IC assembly, connectors
Automotive — under-hood components, radiator end caps, fuel pumps, LED displays, hybrid/electric vehicles, fuel cells
Industrial — coils, pumps, motors, armatures, transformers
Heating and Cooling — heat exchangers, radiant heating, pipe and tubing, HVAC
Medical — devices, instrument housings, profiles
Enhance Performance with Nemcom H from OPTEM
With a dozen grades of Nemcon H thermally conductive polymers available, the Ovation Polymers (OPTEM) team will work with you to identify the right compound for your application. Should you need performance characteristics that aren't already present in one of these grades, our custom compounding services are available to ensure you have the right thermally conductive polymers for your needs.
For nearly 20 years, OPTEM has been supporting the world's most demanding industries with thermally conductive polymers and countless other specialty and performance plastics — helping to improve performance, reliability, and cost savings. With an ISO 9001:2015 certification, a 99% on-time delivery rate, and a relentless commitment to safety training and best practices (leading to 3,500 days with no lost-time accidents), we're the partner you need to ensure long-term performance and application success.
Connect with our team today to learn more about Nemcon H thermally conductive polymers and our compounding services.